This is

Herc's

cousin Oliver, the Old English Sheep Dog

.
(I like to call him Ollie).
He joined us at the park yesterday, so of course I had to have a welcoming wrassle with him.
Not wanting to stop at mere wrassling, I went for the head hump.
Obviously, I missed when Ollie employed his counter move. (That's Ollie's mom overseeing the humping action).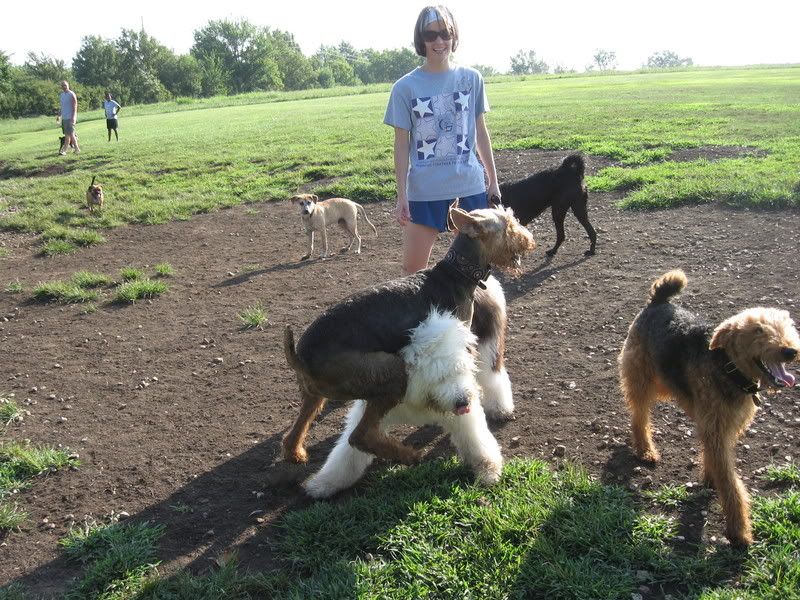 I was distracted from my humping endeavors when this big hooman boy brought out his soccer ball. The game was ON!!
He wasn't bad... for a hooman boy. A worthy opponent...


Of course, the better player ended up with the game ball.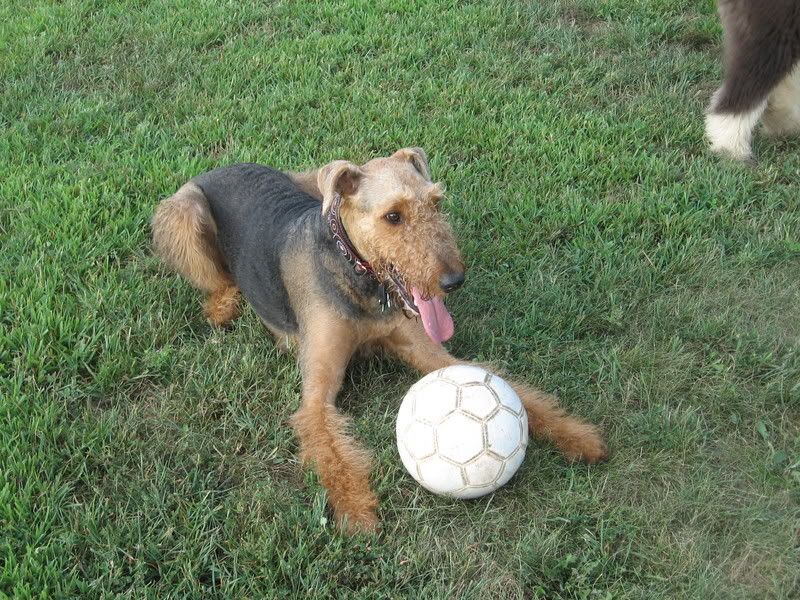 We tried to negotiate Herc out of keeping this toy away from us.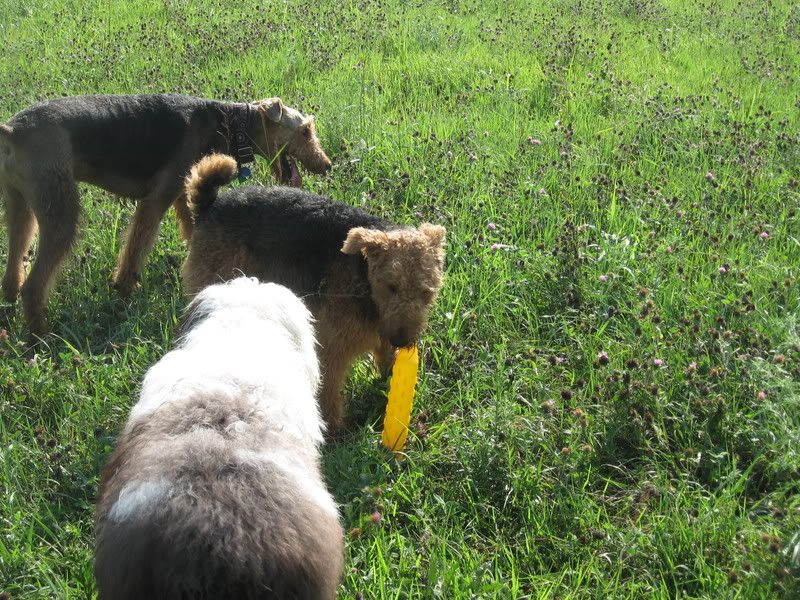 Eventually everydog had to take a breather.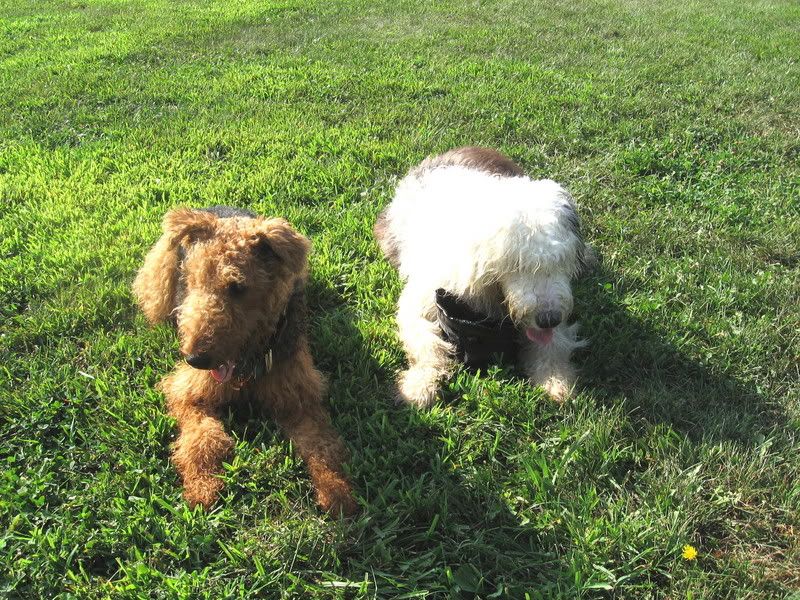 I love Herc! He has no problem expressing his love for his cuz!!!
We ended our outing with two of my favorite things...
Shameless begging for eatables (from a stranger), and...
...an athletic booty scratch from a devoted fan (Herc's mom ~ she LOVES me).
Feeling better and having a BLAST,
Stanley
Pee Ess
Lest you think I'm crazy, let me tell you that you are not seeing double. Oliver's mama and Herc's mama look alike because they are identical twinkie dinks! Fun, huh?